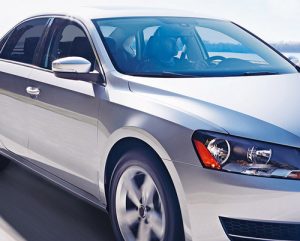 Car window tinting comes with plenty of benefits. It gives it a sexy, sporty look, reduces glare, and reduces the damage inside the car. Unfortunately, it doesn't last forever.
Signs it's time to replace your window tinting
There are many reasons why you should consider replacing your window tinting. These reasons are due to a bad tint job. Some of these reasons include:
Air bubbles: One of the main reasons why your car window can develop bubbles is if the tinting wasn't correctly done. The problem will also come about if you rolled down the car windows too soon after installation. To get rid of the ugly look of the windows, you have to remove the tinting material.
Scrapes on the window: Scrapes often come about when the window gets old or is damaged by someone. Regardless of how minor the scrapes are, you shouldn't ignore them. Experts report that minor cuts tend to expand quickly due to atmospheric pressure and flux. Before the cuts get too big thus giving your windows an ugly look, you should get rid of them.
Peeling edges: Peeling edges usually come about due to old age. After years of exposing the tint to the sun, the adhesive material holding the tinting film tends to start decaying. The edges usually begin to peel. A tell-tale sign that the edges have started peeling is cracking noises when you roll the car windows up and down. To get rid of this problem and also give your windows a beautiful look, replace the tinting material.
Guide to replacing the window tinting material
If your vehicle window tinting film has the above problems, you should find a professional to help you replace it. Some people make the mistake of attempting to restore the tinting film by themselves which is wrong. Remember that if you have never done it before, you risk making plenty of errors.
For example, you might not remove all the sticky substances which would alter the appearance of the new window material. You also risk scratching or causing damage to the window surface. This would result in you having to replace the window which would be expensive on your side.
To have a great experience, replacing the window tint you should work with a reputable professional. Also, ensure that you install the high-quality material that has the potential of lasting for a long time.
Conclusion
This is what you need to know about car window glass tinting replacement. For the new tinting material to last for a long time, you should take good care of it. This calls for you to avoid scraping it among many other things.