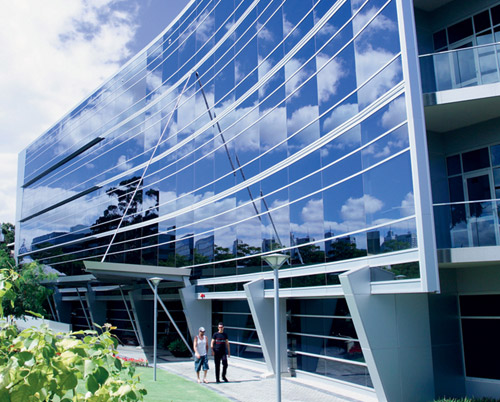 Office window tinting can be a very tedious task especially when you have an entire office area to cover. There are a lot of options on the market as of now, especially DIY Ones. Before we move on, let's talk about why it's important to tint your windows.
Benefits of tinting your windows
There are a lot of reasons to tint your windows. Environmental ones being the most important. They protect you from the sun's harmful glares such as UV and UF rays and maintain a cool atmosphere inside your office, for your employees.
You can also do it to increase privacy, such as in bathrooms or between cubicles on glass walls.
Window tinting creates a well-lit, however well-regulated atmosphere inside the office. It also reduces heat so your air conditioner works better and you're not ending up spending unnecessary money on electricity.
All you need to ensure is the degree of tint that is permitted by the law of your country and you're good to go.
How to install the window tinting
You can either hire a professional expert to do it for you or use various DIY options to do it yourself. There are films available in the market right now for you to just peel and stick it on the glass areas and you will be able to achieve the kind of tinting that you want.
There are frosted glass tints available for the bathroom areas, there are also lined and striped frosted films available for cubicles and separating rooms or sections within the office and anti UV/UF ones for the windows. They are cost effective and saves money but is a very tedious task.
If done wrong, you can't correct it without damaging the film and you might have to purchase it all over again.
Another option is to do it using professionals. They source the films you want and install it for you with precision and effectiveness. You can agree to a quote and pay them part advance and part after task completion. They are more expensive but risk-free.
Conclusion
This is what you need to know when looking to install window tinting in your office. For the installation to be highly effective work with an experienced commercial window tinting professional. Many people tend to avoid the professionals as they deem them expensive. Others go for the cheapest but this shouldn't be you. remember that you always get what you pay for.